In Tsagarada, Pelion region, at the main village square of Agia Paraskevi you will see the largest and oldest Plane tree in Europe!
It is an amazing tree, reputed to be over 1000 years old, it has a circumference of over 15 meters and one of its branches is so large that is supported by a pillar.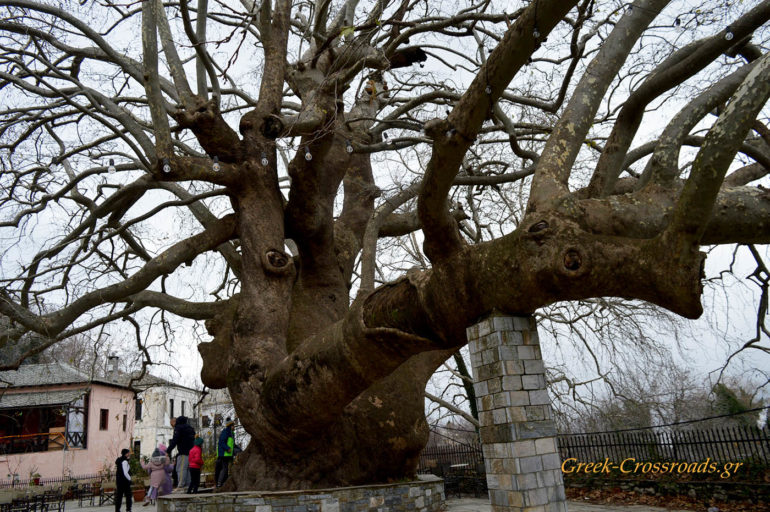 Tsagarada is situated in the lushest mountain of Greece full of Chestnut and Plane Tree forests, (alt.550m). The village is full of historical neo-classical mansions and beutifull old churches and chapels.
Exlore the 4 lovely squares, (with nice restaurants and cafes), which are linked together by a well maintained network of stone paths, (called Kalderimi), ideal for walking and trekking through the forests.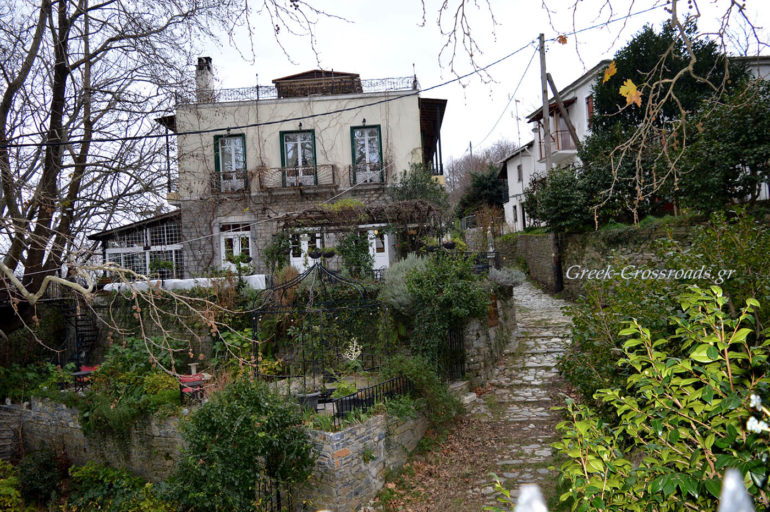 In Tsagarada you can also enjoy swimming in the Aegean sea and visit some of the most spectacular and unspoilt quite beaches.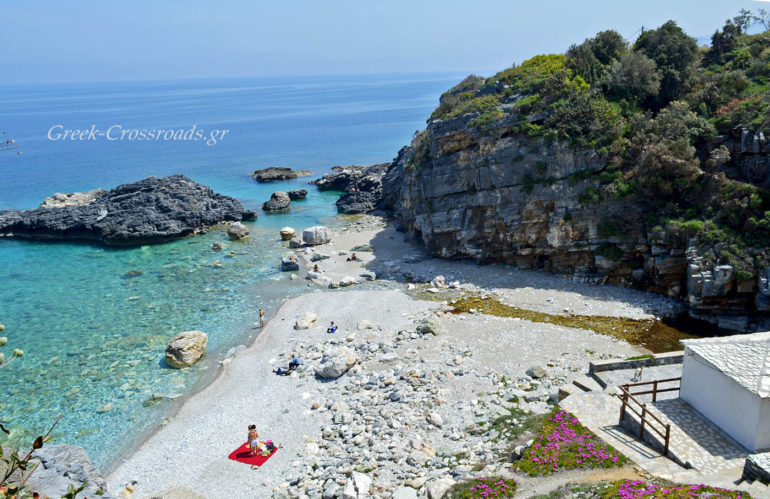 The Pelion region is the most amazing and spectacular natural Paradise in Greece.
Destination on map