In the historical neighborhood of Psyrri, just one minute away from Monastiraki square our attention is drawn to a banner in the narrow Agias Theklas alley that reads "10 years AthenStyle".
AthenStyle is the first hostel that opened in Athens and this year it celebrates its 10 years of operation with a big party for old and new friends-travelers from all over the world.
An industrial building in the area of Psyrri – the oldest quarter of the historical center of Athens – was renovated in 2008 by AthenStyle, which today is as a member of the Europe's Famous Hostels association.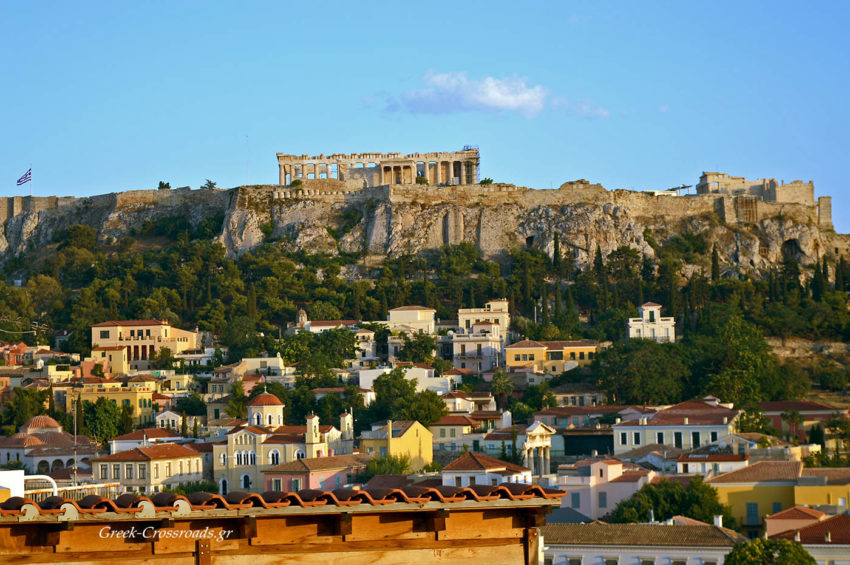 The terrace of the building has been transformed into a rooftop bar where everyone gets together and exchanges travel experiences under the Athenian sky. But what absorbs and excites everyone the most is the view from the rooftop bar on the 6th floor, a landscape of classical beauty that represents perfection – in the manner and measure of the Parthenon.
The owner of AthenStyle, Sofia Lizzio, explains how the view from this rooftop made her abandon Milan and her strict job at the law firm and came to Athens to rock the boat of hoteliers with her innovative project: to set up a hostel in the heart of Athens back when Athens did not even know what a hostel was yet.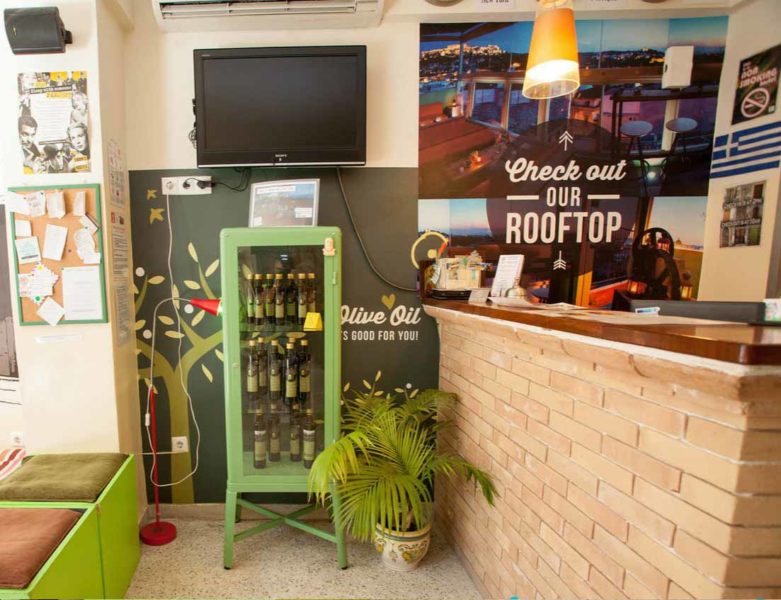 Sofia Lizzio was born and raised in Maccerata, a small town in central Italy, studied Law at Bocconi Economic University in Milan, she speaks 6 languages, has been traveling since she was a toddler and she continues to travel today.
"My father is Italian and my mother is Greek, so every summer of my life I remember coming from Italy to Greece to spend time at my grandmother's. I boarded a plane for the first time when I was only 3 months old, so I've been travelling since I was a baby. My love for traveling was one of the things that led me to Athens and AthenStyle. The other thing was my studies in foreign languages as well as what I learned at the Italian university, Bocconi, which is renowned for studies in business management" she says.
-How did you get acquainted with Hostel-type accommodation?
"During my studies at Bocconi I spent 3 months in Australia as part of a university working experience program. And that was the first time I stayed at a hostel. I walked into the room and it was a dorm (dormitory). Some fellow travelers would say "I've been traveling for 3 months" or "I've only been on the road for 2 months". So I discovered that there are many young people that travel for a very long time. Young people in Australia work and save money for 3 years to go on a long 2-3 month vacation. The fact that they return to their country with travel experience is a big "plus" for their resume. When I came to discover all of this I was 20 years old. Back then, in the 2000s, there was no such a big traveling culture in Italy and Europe. Since then I have traveled a lot, but the idea of opening a hostel never left my mind. Until Chris, my uncle and business partner finally found the building at Psyrri in 2006. "
-Were you ever worried about the Psyrri area being a downgraded neighborhood?
"Not at all, because what won us over was the view, the fact that up there we could "talk to the gods". It felt like being on an island here on the rooftop. Then access is easy to and from the airport, the port of Piraeus and the historic center of Athens.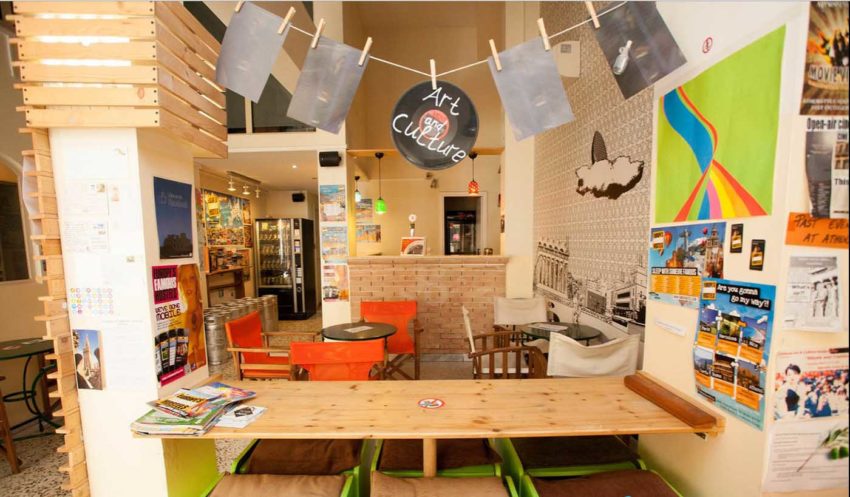 Back then in the Psyrri area there were leather crafts and shoe manufacturing workshops. In one of these historic industrial buildings we housed AthenStyle. On some floors you could still find shoe machines. Every floor was open-plan. The layout of the hostel was then completed and the renovation works for the building lasted almost two years.
During that time I was trying hard to keep working at a law firm in Milan. At the same time I attended conferences on pan-European hostels and learned things. And before you ask me, I answer to you, no such conferences were held in Greece. After all, hostels did not exist in Athens back then. And there was also the notion that such accommodations are for barefoot tourists with backpacks".
-What marketing actions did you follow to make AthenStyle known?
"As I have learned at Bocconi, there are two important things to consider when managing a company. One is financial management, i.e. how the business will work, the costs etc. The other has to do with the marketing, something we underestimate in Greece.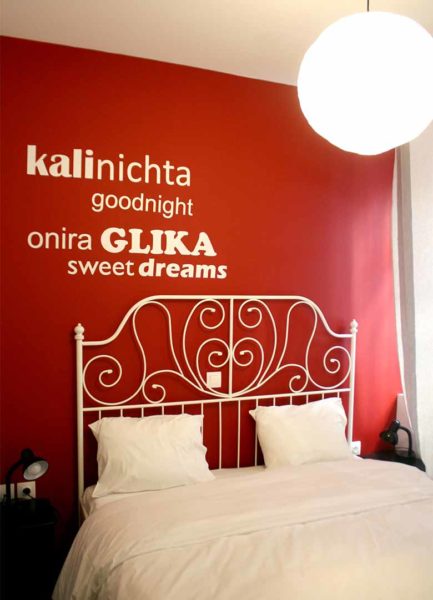 At AthenStyle, we focused on what we sell. We sell "sleep" which means a clean, comfortable, safe room. So we built low-budget simple rooms with joyful colors – with the help of Italian designer Giorgio Guidi who lives in New York today and is well known. So we built a good product. If you believe in your product you do not need advertising. AthenStyle became known from word of mouth.
Of course, a product is good if you pay employees well. With recruitment and insurance contributions I mean. And this of course costs money, but it's fair. At AthenStyle the staff are doing daily cleaning and setting up of the beds, while at other hostels the guests make their beds themselves.
But the essence of hostel accommodation is the atmosphere that is always friendly and laid back. And this is what makes hostels stand out as the first choice for young people. We have dormitory rooms (costing about € 18 a bed in a 4 bed room) that is a good solution for small groups and young people. Our newest rooms are in the opposite building and most of them are doubles. These are more expensive than hotels. The hostel is for everyone's budget!".
-Do you remember your first guest at AthenStyle?
"It was a Chinese girl that had booked online. We had invited all our friends for the opening party on 1st June 2008 and that girl was with us. I remember she was wearing a red dress… We have friends that stayed at AthenStyle in the first season we opened and have seen coming back ever since. It's a happy job with lots of young travelers".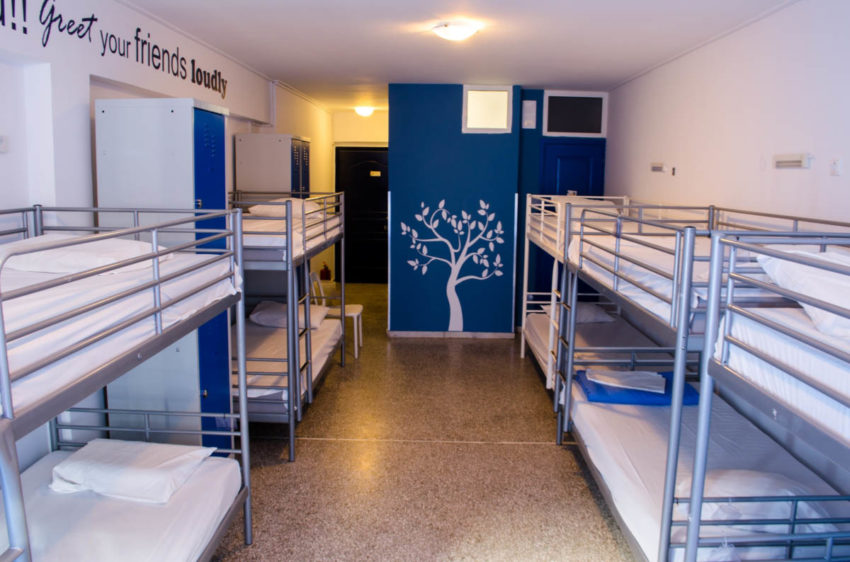 -Could Athens keep travelers longer as a city-break destination?
"Most travellers and 80% of our customers stay in Athens only for one night and then go to the islands, because we do not promote Athens as a city-break destination. According my opinion, Athens could work as a tourist destination all year round, like Rome. Especially now days with low-cost flights, why not visit Athens for a weekend. That is why it is important to promote Athens as a destination and not just as a stop-over on the way to the greek islands. In addition, in international practice, travel-bloggers are the ones who are looking for the authentic, alternative destinations and make tourist products known".
–AthenStyle opened in 2008, and a little later the financial crisis in Greece broke out. Were there difficulties?
"I had never imagined we would have such a big economic crisis. I lost friends I had in Athens because they left abroad. Businesswise, with a prudential business plan you can manage to survive. At AthenStyle we also put in a lot of personal labor. And my family also supported me in this".
-How would you like Athens to be?
"A little more organized as a modern European city, I would especially like it to be cleaner. And that has to do with many things, from putting recycling bins up to washing the streets with water so that they are clean and the walks in the entire historic center are enjoyable".
Elina Iatridou
Info: http://athenstyle.com/en_GB/
Destination on map