Hidden in the mountains of historical Zalogo and strategically located with panoramic views across the Ionian Sea and the West Coast, Ancient Kassiopi was one of the most important cities in ancient Epirus…
Located 25 km north of Preveza to Zalogo. The sign Ancient Kassopi is on the road just before the Zalogo monument and it indicates a wide path which goes through the dense pine forest leading to a huge open area at the entrance of the archaeological site. Following the path the visitor reaches an open plateau on the slopes of Zalogo at an altitude of 550-650 m. The visitor is rewarded with panoramic views of the Ionian Sea and the Gulf of Amvrakikos and one of the most important archaeological sites in Greece.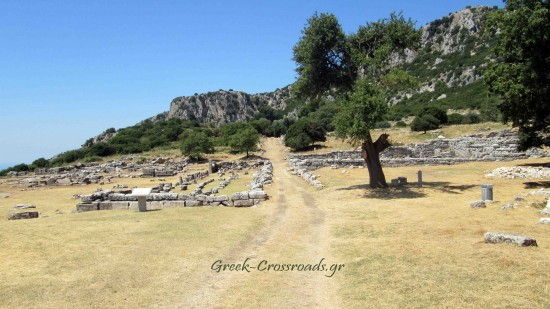 Kassopi, the capital of Kassopea was built in a naturally fortified position before the mid-4th century. B.C. and was at its height in the 3rd century. B.C. The town had its own mint, political market, prytaneum (official government buildings) two theaters, hostel, commercial market and the temple of the goddess Aphrodite. The settlement was destroyed by the Romans in 167 BC and finally abandoned when its inhabitants moved to Nicopolis, late 1st century. B.C.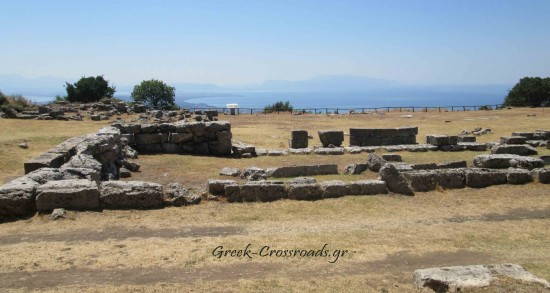 The person who first who identified the remains with those of ancient Kassopi was the English traveler Colonel William Martin Leake, who visited the region in the year of 1805 and 1835 he published his findings. The person however conducted excavations during the period 1952-1955 was the Epirus university professor Sotiris Dakaris (1916-1996). His contribution to the emergence of ancient monuments in Epirus is huge. He had first archaeological excavations not only in Kassopi but at Dodona and Necromancy.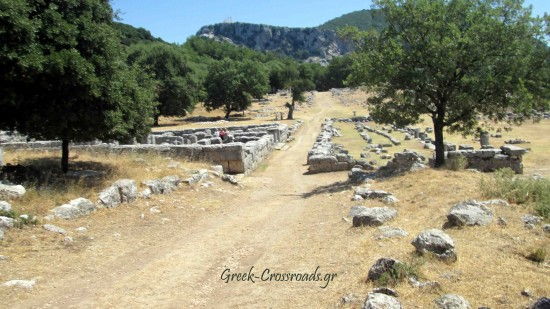 Kassopi was built in the Hippodamian system. It had 20 parallel streets,so called the "bottlenecks", width 4,20m. which together were a total distance of30m. and intersected with wider streets, "squares" width 6m. forming about 60 blocks. The area of ​​Kassopi had the residential area of ​​300 acres within the walls and there were other 370 acres inhabited out of the city walls. The city's population was estimated to be 5000-10000 people.
Destination on map